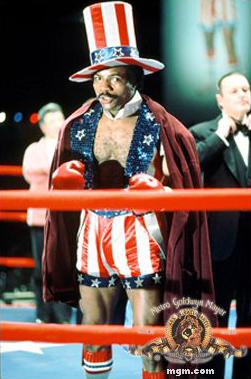 While I can't make the same boast as Apollo Creed, I've downed my share of boxers since I've picked up Fight Night Round 3 a couple of weeks ago. My lifetime record isn't helped by the fact that I haven't played a boxing game since I got a demo version of 4-D Boxing on PC, which was my upgrade from Mike Tyson's Punch Out!! on the NES. Yes, it's been that long.
I downloaded the demo of FNR3 from Marketplace purely based on videos and images posted on the Internet. I won my first fight against Roy Jones Jr. and I was starting to like getting back into the boxing genre. That was to be the only fight I won in the demo and I had to shelve it out of total frustration since I kept losing. That didn't stop me from picking up the game though, I figured I would learn how to fight and get better with the full version of the game. A couple of test fights in, I figured out the controls so I could start winning. I think got it now — my career sits at 18-2-0 (18 KO) with only my impatience working against me on those 2 losses.
And, yes, I got sucked into a boxing game even though I'm not a fan of the sport at all. Enough that I found myself the other night looking up old fights and famous boxers. Although I knew he was one of the greatest, I never realized what a total machine George Foreman was! If only my thumbs were machines, I must be doing something wrong, but I can hardly last a round without having to take a break because my thumbs hurt from the dodging, blocking and punching. I'm definitely not stopping now though, FNR3 has my attention. I have to go back to improving my record now.