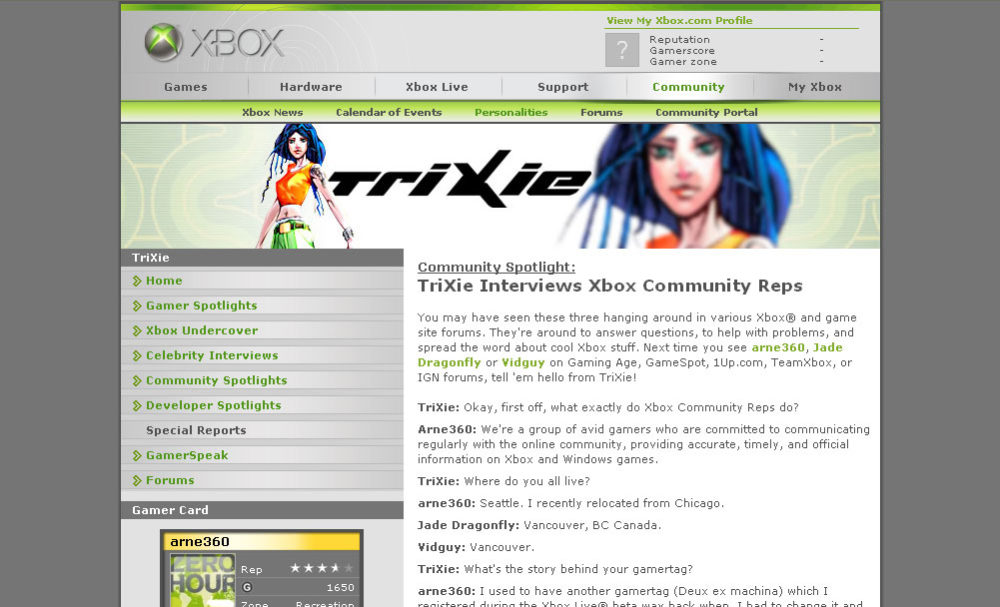 Something pretty nice happened yesterday. It was in the works for a while and I got notice it was posted onto the site. That is to say, my colleagues and I now have our own special Community Spotlight interview up on Xbox.com.
It talks about what I do for a good part of my job these days. Which is, in a nutshell, to be a gamer and representative for Xbox, Xbox 360 and Windows games in online communities (boards, etc.). It says that in the first line in the Spotlight, so I just repeated myself.
Either way, this is a pretty cool thing to have happen, even if it came as part of my job. I do come across as this overly verbose, utter nerd though. Too late now!